CONCRETE WALL SAWING
Unlike other controlled demolition methods, wall sawing leaves a smooth, clean surface suitable for installing windows, doors, bulkheads, and more.
The versatility of wall sawing means we get the same consistent results: precise cuts in walls, whether an inch thick or a yard thick. By cutting into both sides of a wall, we can create an opening up to 60 inches thick. Angles and space constraints are no obstacle to our consistently accurate cutting services. We have the skills to flush-cut against an existing wall or create a smooth transitional edge through chamfering.
Whether you are on a big project like installing elevator access, utility line crossovers, or HVAC fixtures, or you are just enlarging a door or window in a concrete structure; we have you covered.
This type of cutting minimizes damage to surrounding structures through its low-vibration design. Because it is a remotely operated unit, safety is greatly enhanced.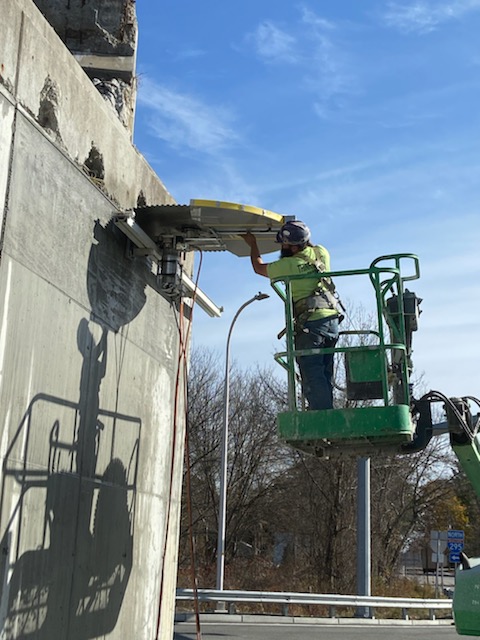 Wall sawing employs a diamond blade on a track-mounted system that is suited for vertical or horizontal cuts. These saws run on hydraulic or electric power and are also commonly referred to as concrete track saws. Wall sawing allows for precise cuts in both concrete and masonry structures.