CONCRETE FLAT (SLAB) SAWING
Flat Sawing, sometimes called slab sawing, is a technique used to create openings and trenches for your project involving the creation of control joints or laying pipes and wiring underground.
Using diesel or electric saws equipped with diamond blades, our seasoned professional crew can make cuts into concrete and asphalt. Using a walk-behind unit powered by either electricity or diesel, a single operator can efficiently perform all of your cutting needs.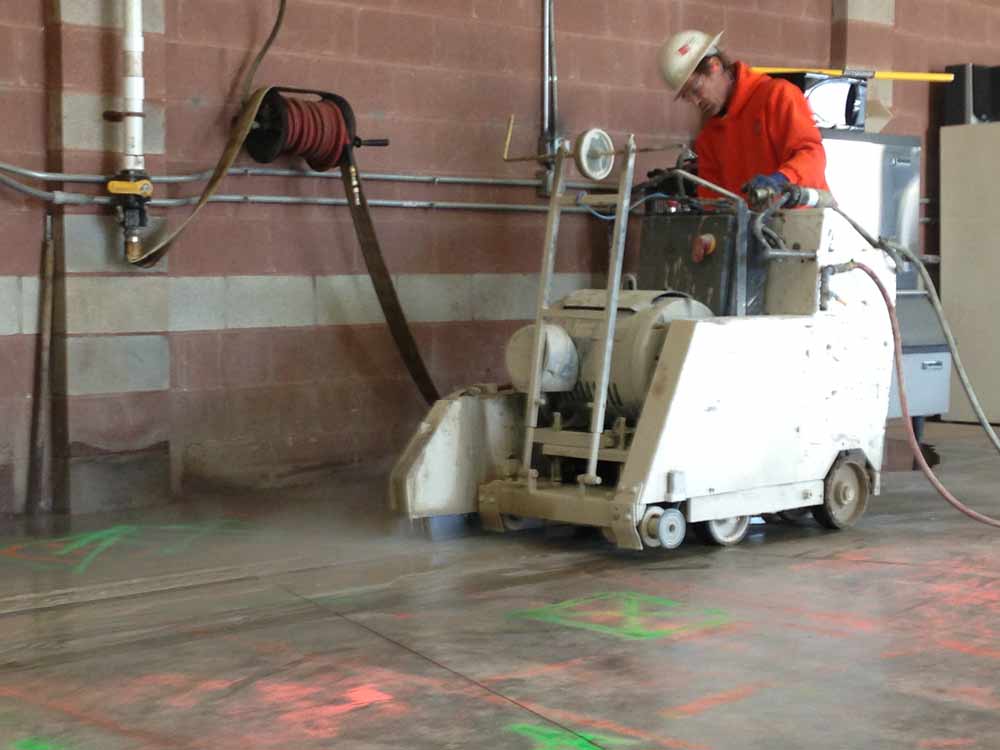 Flat, horizontal surfaces can be cut more than 2 feet in depth, while surfaces can also be scored or diced when the need to repair or demolish arises.  Dicing will ease the removal of concrete sections that need replacement, for example, concrete floors, concrete walkways, concrete pool decks, and concrete patios.
Using a flat saw, we cut control joints into the concrete during the finishing process or within 24 hours of being poured. These recurring spaces between sections of masonry are vital to maintaining the integrity and longevity of the structure
Give us a call to schedule an estimate. We look forward to helping you with your next project.